2022 Printmaking Tour in Oaxaca, Mexico
I'm getting so excited to offer a Printmaking Tour of Oaxaca again! This video shows excerpts from the tour in early 2020. The upcoming tour will be held from August 10-14, with registration due by July 1. Reserve your spot in my store, or reach out with any questions through my contact form. Julianna
---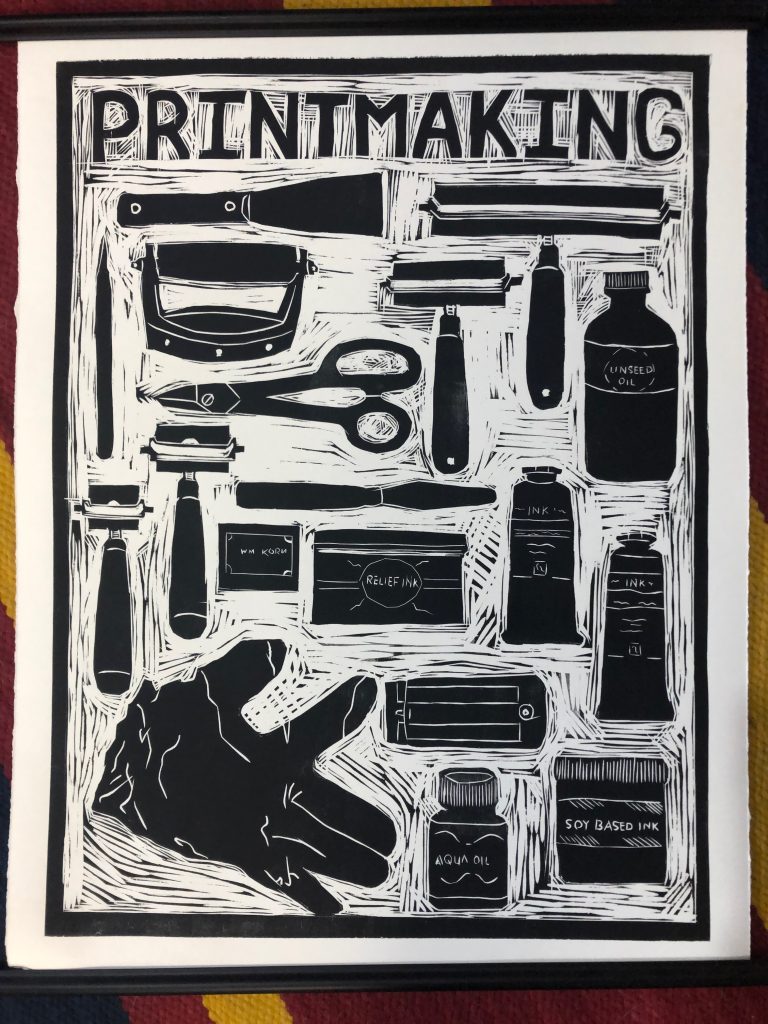 I have always loved printmaking with my training as an artist largely taking place in Guanajuato and Oaxaca, Mexico. A Masters Degree in Art/Bilingual Education at UNM enabled me to teach art in the public schools for 12 years and conduct workshops in bilingual settings like The International Folk Art Museum and the Cultural Center in Guanajuato.
Please visit my studio located at 1201 8th St. NW which is open each Saturday from noon to 4pm and by appointment. SEE MAP. You'll also see my project funded by City of Albuquerque Public Art, Banners on Mountain Road, along our Mountain Road Arts Corridor between 5th and 12th streets.
It was wonderful to be able to print my two large woodcocks last weekend at Big Ink for their set-up at the Arvada Center for the Arts near Denver! Here are some photos from the one-day event. Now I have two of my self portraits completed for the grant I received from the Urban Enhancement Trust Fund in Albuquerque. Stop by to see these prints if you're in my neighborhood!